You have all these Beautiful Photos ... Now What?
You've taken and invested in all of these beautiful photos, these are your moments, these are your stories. You chose to capture these memories but what do you do with all of them now? How do you even start planning a wall display? Or what's the best way to store a larger collection of images? Here is what we recommend you do with your favourite photos!
One of the most memorable moments during my photography career was after wrapping up a photoshoot with a foster mom. She told me how important it was for her to take family photos every time they got a new foster child. She then printed these photos to hang in their home so these children would feel included and like they belonged. To me that was just so special and absolutely beautiful. As well as spoke to the power of displaying your photos on the wall!
I feel like humans have been displaying their stories on the wall since the beginning of time, from caveman stick drawings, to renaissance paintings, to the beautiful photographs we have today! Some good things just never really go out of style!
The biggest thing to getting a wall display right is sizing. You want it to fill the space without looking to small or too overpowering. There are two ways to do this, go really really big with one large print or do a collection of smaller print sizes (we personally like the collection of smaller prints as it gives you the space to display more of your memories ... because for most of us one just doesn't cut it). Spacing should be 1-5 inches apart, you want your cluster of images to look like they belong together not too spread out and disjointed. Try and stay away from putting really small prints on the wall, 4x6 and 5x7 frames are usually too small, you don't want to have to walk up to the image so your nose is almost touching to see it.
Our wall space should be reserved for our favourite memories and photos. The ones that make us smile each time we walk by and see the people we love on display. Also it's OKAY if you need take your time putting your wall display together, leave a spot blank, put up a piece of art, or just display an empty frame. Chances are your story isn't finished and one day you will have something to fill that empty spot.
An easy way to test drive a display on your wall is to cut out kraft paper and see how the sizing looks on your wall and play around with different layouts. An even easier way is to use our design services! Creating a gallery wall is an investment and we can help you get the sizing right and help you visualize what it will look like before purchasing your prints. To learn more visit our design services page.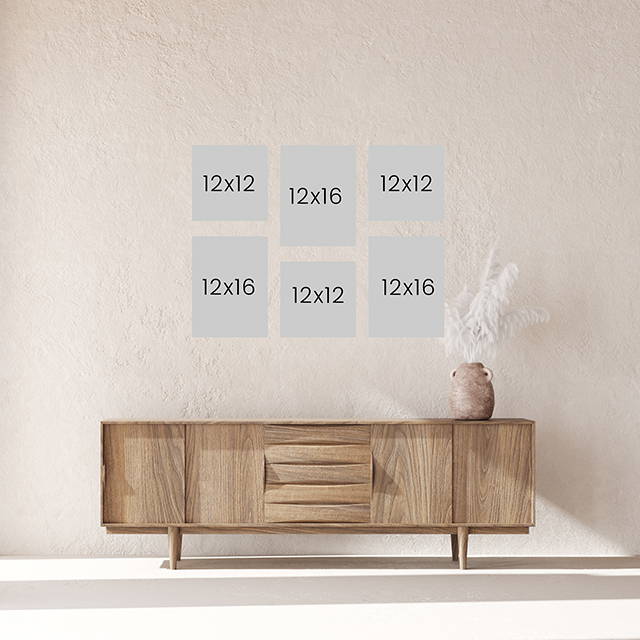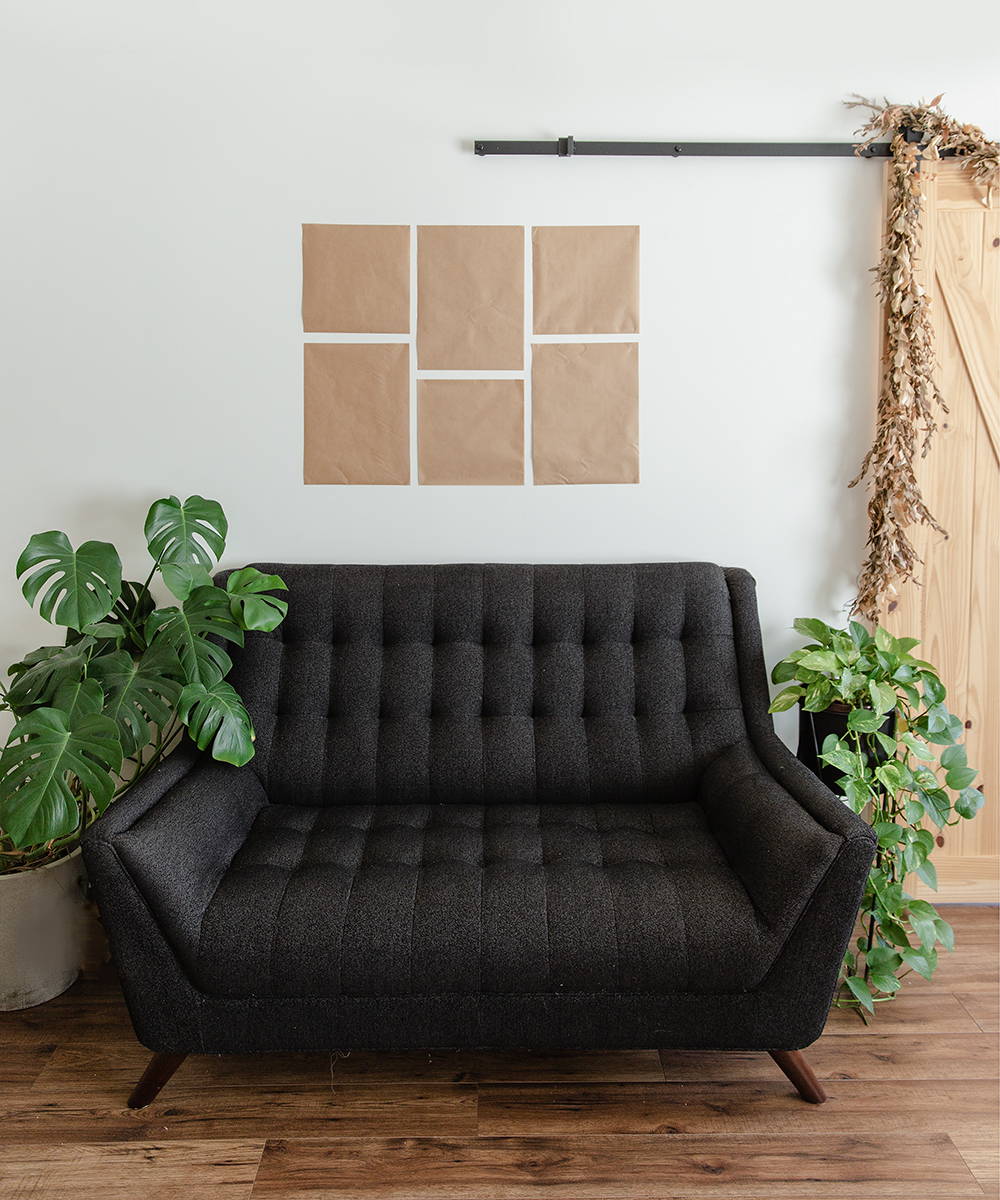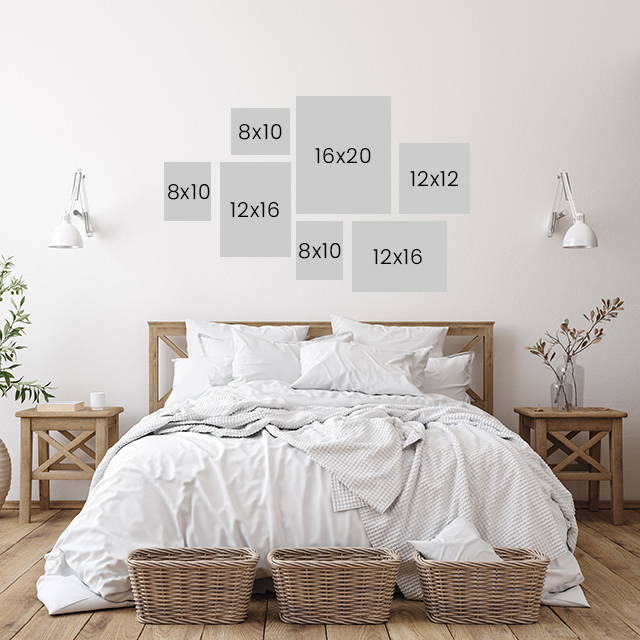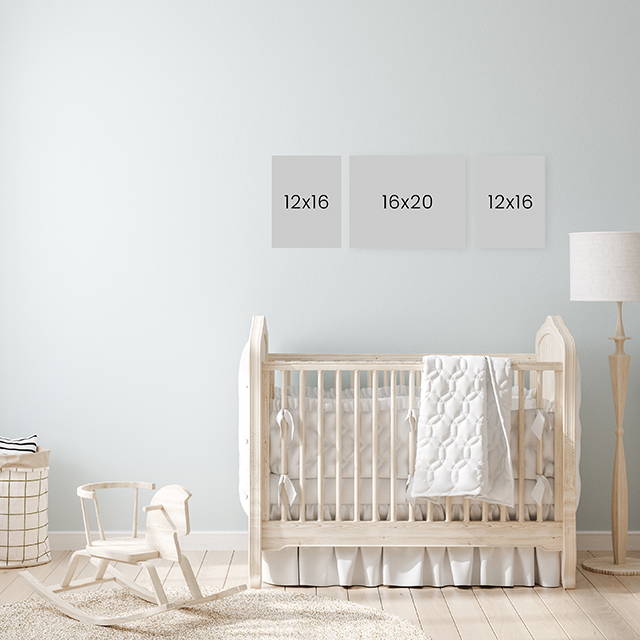 There's something so great about pulling out a collection of photographs, whether that's looking at them through an album or flipping through loose prints. Reminiscing about when your babies were little, the start of your love story, a special trip you went on are just some of the ways that prints can help us relive our favourite memories.
This is the best way to print a larger collection of images, there is a lot more room to fit lots of pictures in an album or box then there is space to fit all of these memories up on the wall! Also if you want to increase your print longevity and have them last the longest this is the way to do it as they are generally tucked away from UV light which causes prints to fade quicker.
Our Piper Booklet is a stylish way to store a small collection of photos, it's also super easy, just upload the photos you want and no design work required! Or if you want to store some loose prints we love our leather envelopes. Need a lot of photos printed? Check out our Everyday Prints.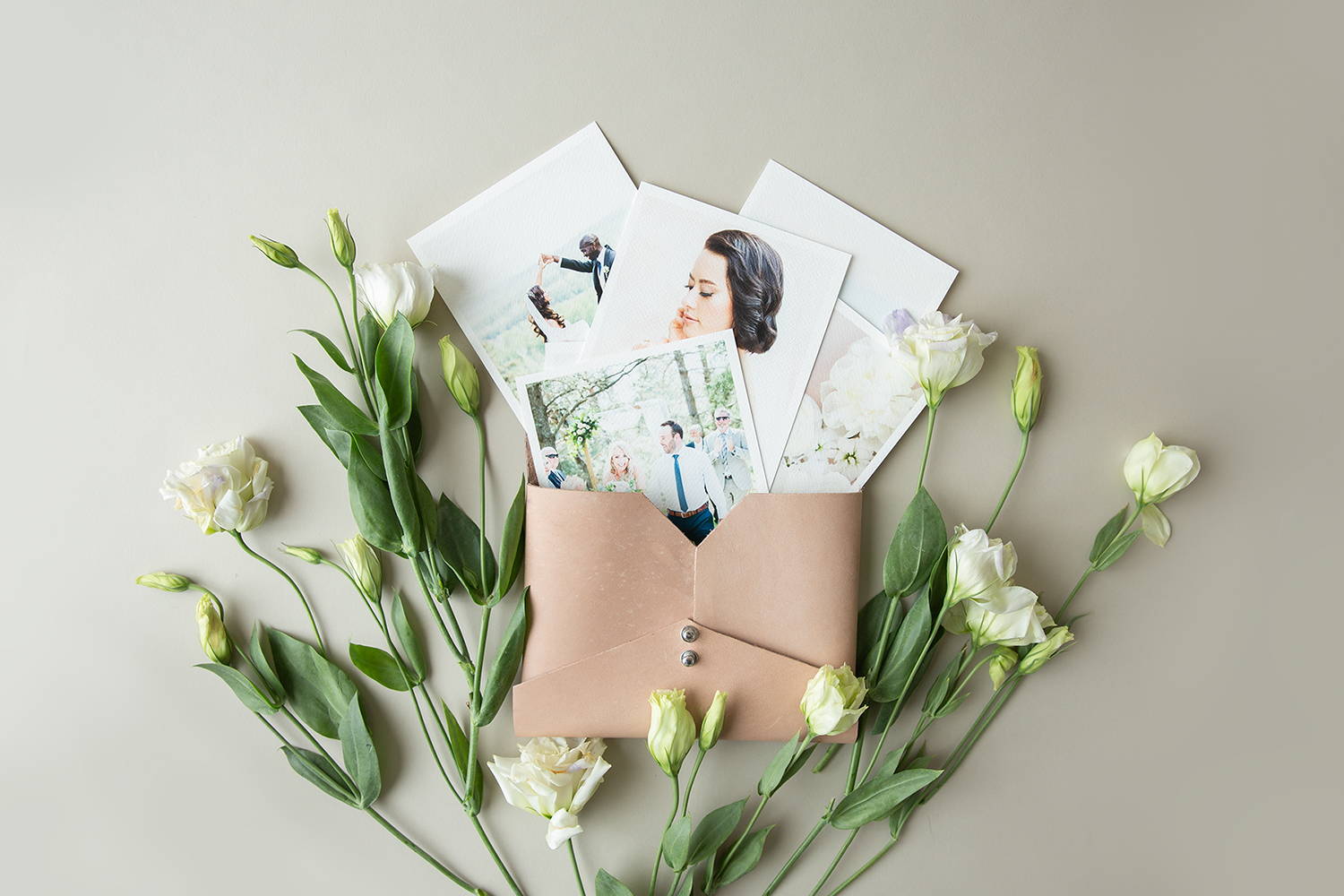 3. Digital Files (USBs, CDs, & the Cloud)
Does anyone still have any film negatives or floppy disks hanging around? Although storing the digital files of our photos is important this is not my favourite way to preserve your images. Technology evolves so quickly that some computers don't even have USB ports anymore. Plus who wants to keep their beautiful images tucked away in a drawer where they will eventually become obsolete and inaccessible.
We recommend saving your images to a cloud based service. Technology can fail, phones get dropped in water and hard drives crash. Make sure you have your favourite photos backed up securely! There are many options and they range from free to subscription based, you can look into Google Drive, iCloud, Dropbox, Amazon Photos (just to name a few).
The one benefit of film was you HAD to get it developed in order to see your photos! Now we don't have to print every image that didn't turn out on a roll of film but it makes it easier to forget how important it is to print your photos. This is still the best way to preserve your images over the long term.
Chances are if you've had beautiful pictures taken by a professional photographer or some images you are proud of on your camera roll you've already shared them to social media. That's not a bad thing! We love sharing our moments, stories, and memories with those we are close with. It's amazing how quickly we can share these with friends and family with just a click of a button. But there are some major pitfalls of only sharing your photos on social media. Facebook launched while I was in university and any photo I was proud and happy with was shared there ... but a few years later I realized that the only thing I did with my photos was share them on social media. Why is that a problem now? Well quite simply Facebook compresses the photo and reduces the quality, it looks great on a small phone screen, but try and print that to anything that's bigger than a 5x7 and you've got problems. I'm now hugely limited with what I can do with my pictures and memories. As a new mom I also want to have something to show my child that isn't an Instagram feed, we are the tellers of their story and I want to make sure I do that beautifully for her.