a modern and uniquely northern display
Our Boreal Blocks are created by mounting an Everyday Print to a high quality birch plywood. A 100 year protective coating is applied and the edges are beautifully sanded. It's a modern way to display your favourite photos in your home.
These handmade blocks are truly gorgeous with their sanded edges and are a modern take on a canvas gallery wrap. The protective coating applied helps to keep your print from fading and is considered a 100+ years archival finish.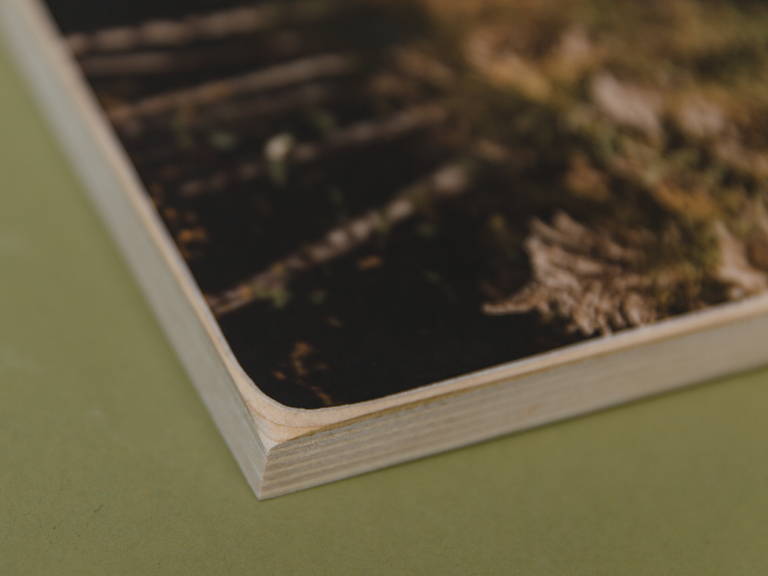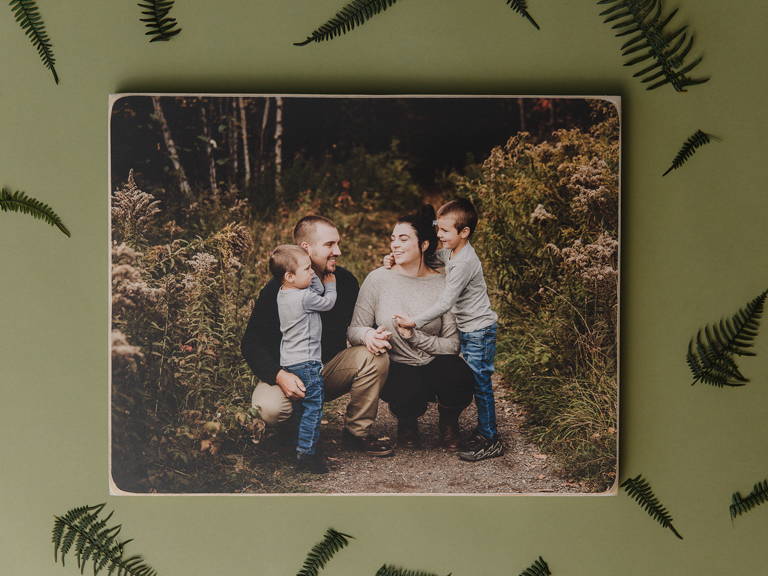 All blocks are handmade with lots of love and care. Due to the drying time between each step please allow for a 10-14 day period to create your block.
DELIVERY TIME: 10 to 14 business days + Shipping
SHIPPING METHOD: Canada Post
Paper: Everyday Matte Paper
Wood: High quality birch plywood
Thickness: 3/4 Inch
Print Method: Uses 11 of Canon's Lucia pro pigment based inks to achieve beautiful colours and depth
Comes with hanging hardware installed
HOW TO UPLOAD & CROP IMAGES

First select if you would like to upload a Portrait or Landscape image.
Click Upload Image and choose from a location on your computer hard drive or phone.
Ensure your crop is correct before adding to cart.
TROUBLE SHOOTING UPLOADING & CROPPING IMAGES ISSUES
The uploading feature will not allow you to upload an image that is too poor of quality. This ensures that when your picture is printed it will not be pixelated or fuzzy. Please ensure you are uploading the highest resolution version of your image. Sometimes images saved to phones will be a low-resolution version, it is best if you download these images to a computer and then upload them for printing.