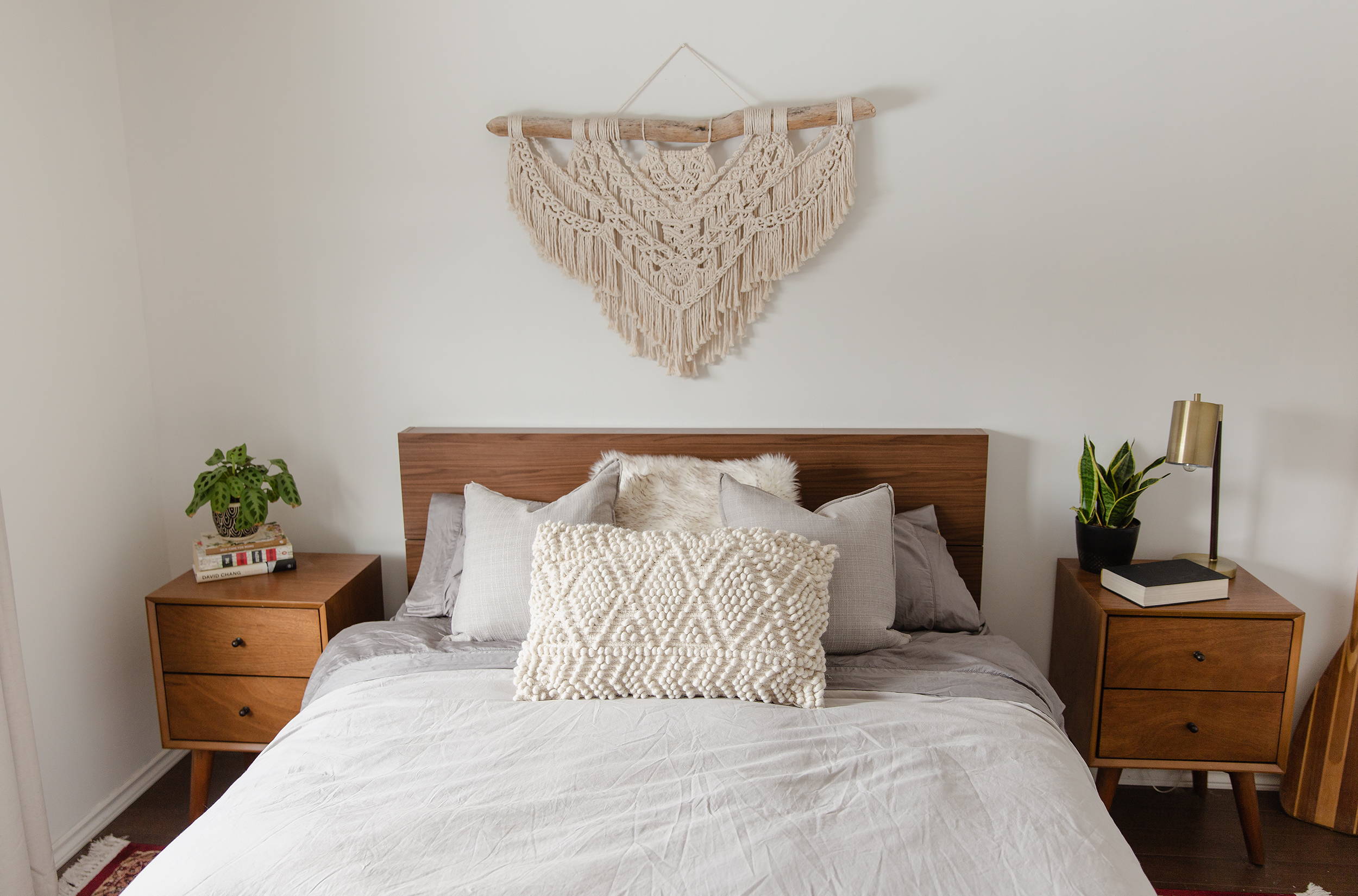 "By adding personal touches we add our own stamp to our spaces."
Making Spaces Personal: The Master
We all know it's the people we love within four walls that truly make a house a home. By adding personal touches we add our own stamp to our spaces, it makes it feel more cozy, lived in, and brings us joy. It's how we take design one step further to bring love and happiness into our home. In today's post we visit our founder Brianna's master bedroom to see how she created not only a beautiful space but one filled with personality and memories.
What's your favourite piece in your bedroom?
That's a hard one, I have so many pieces I love, but I'd have to say the macrame that hangs over our bed. It incorporates both my bouquet tie and the cords we used in our celtic handfasting ceremony. I contacted Tiffany from Macrame + Driftwood to see if she would be able to create these items for me and then incorporate them into a larger macrame we could hang over our bed. She did such an amazing job! It is a great reminder of our wedding day and our promises we made to each other.
What was the inspiration behind your bedroom design?
I personally love touches of mid-century design and when we inherited my husband's late grandmother's dresser this became the centre piece and all other design decisions were made to work with it. The dresser came with a really glossy finish so I spent a weekend sanding and stripping this off until we got to the bare wood and then oiled the surface. It became such a lovely piece that I absolutely love, not only for it's sentimental reasons but for how beautiful it looks in our space.
Tell us about your wall decor choices.
My wall decor choices in my bedroom are subtle, there's no grand gallery wall or anything like that. As much as I love printed photos I do believe that what you choose to put on the wall doesn't always have to take centre stage but can support the overall design. Over our dresser I have an engagement photo which features the mountain my husband runs his maple syrup operation on. This is an 11x14 fine art print framed in a 16x20 gold frame (I'm pretty sure I found this at Homesense). On one of our other walls I have two 11x14 boreal blocks of my botanical prints I created.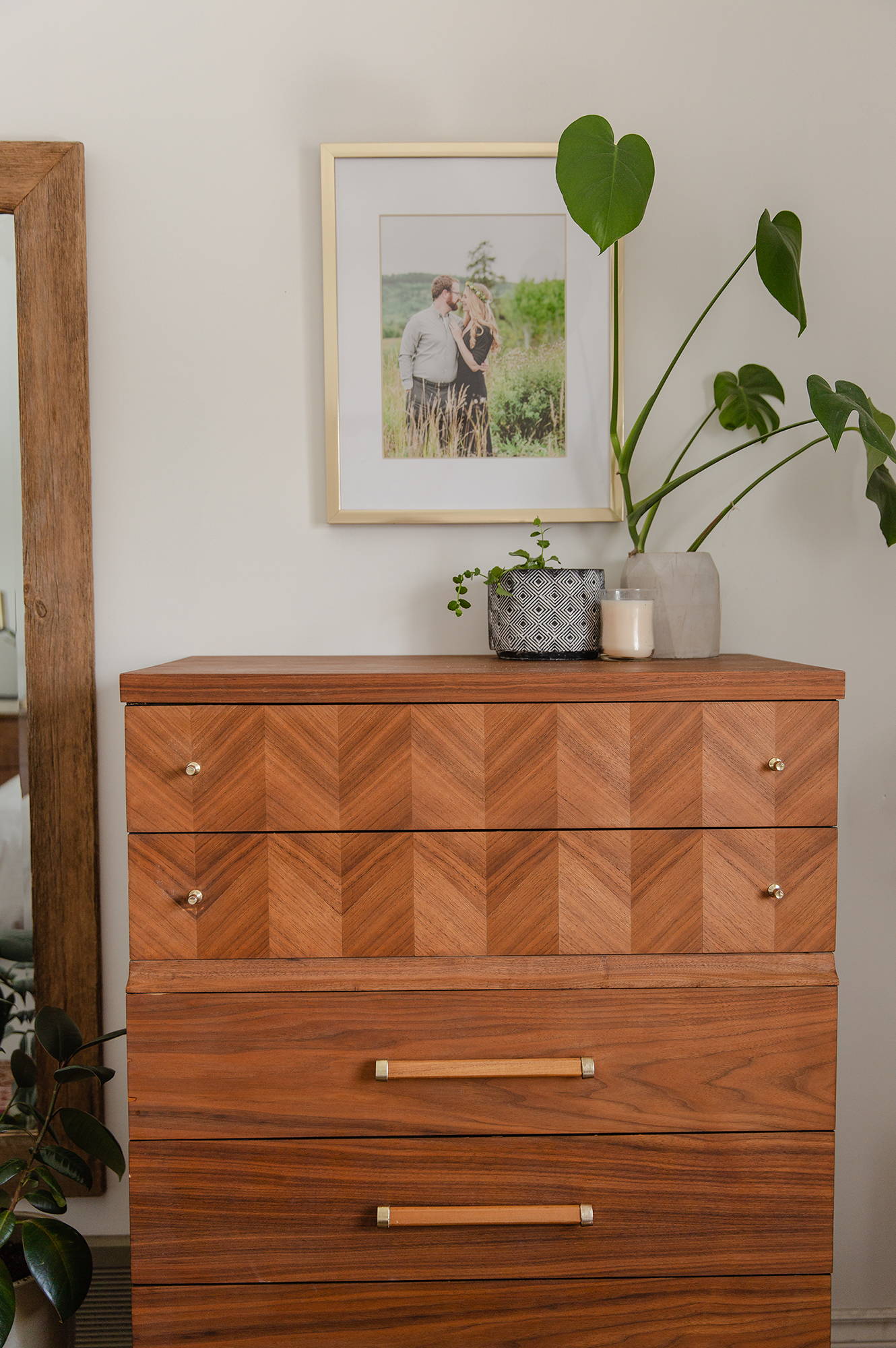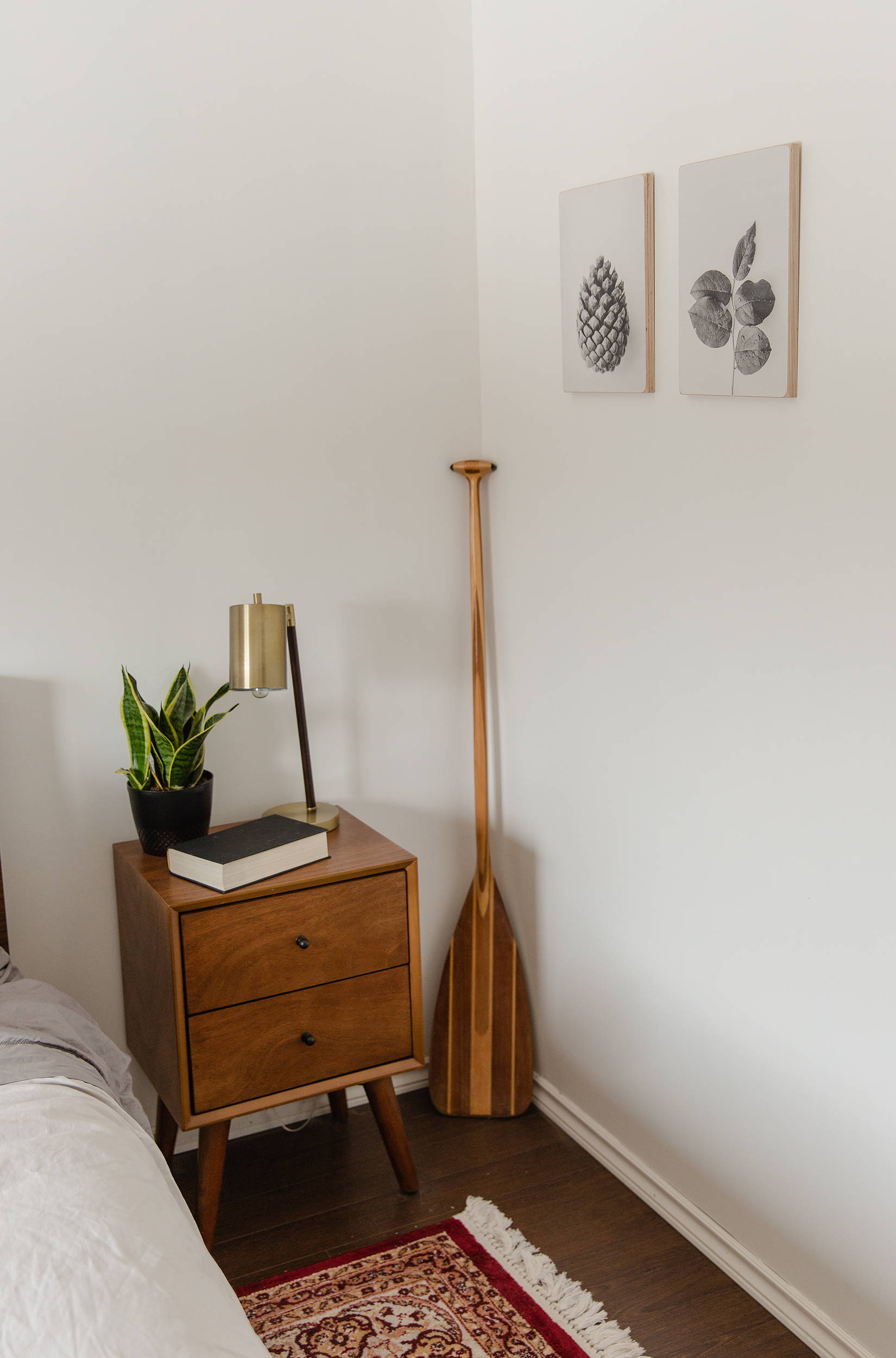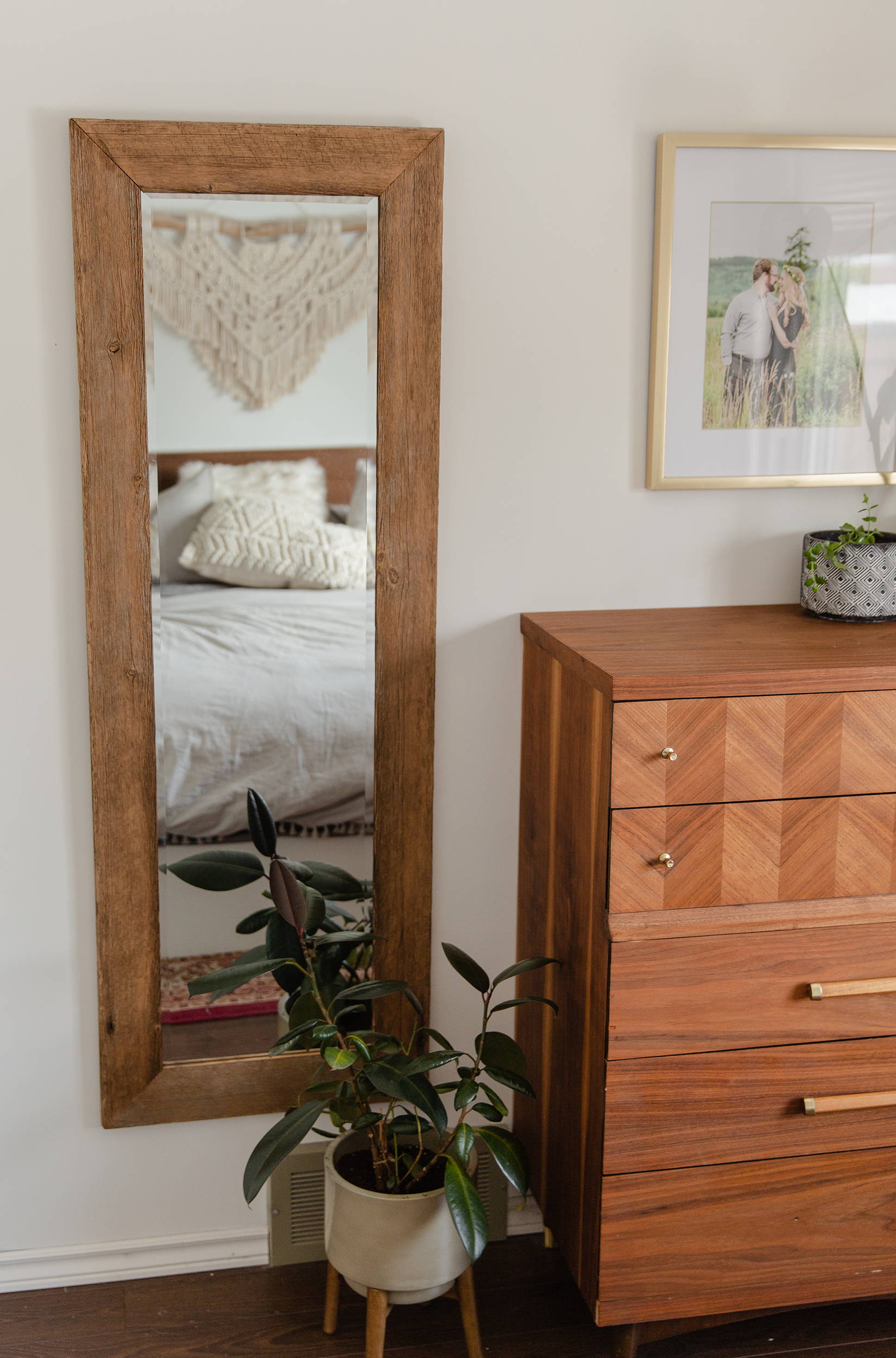 Tell us about some other personal touches you added.
One of my most valued items is the mirror my sister gifted me for our wedding. It is framed in wood from our 100 year old barn we had growing up. Although no longer standing I have so many memories growing up and playing in it. Building square bale forts and swinging from the large rope string.
And of course we can't forget about our husbands in our design. My husband's friend handcrafted him an absolutely gorgeous paddle, I'm not joking when I say out of all the paddles I've seen this is the finest one. So it is kept safe and on display (you can see it in the photo above).
What advice would you give people looking to add personal touches to their space?
Take your time, layer pieces in slowly. Live in your space and get a feel for it and imagine how you'd like it to look. The easiest way to add personal touches is with photographs of your family. Try your hand at refinishing a piece of furniture and repurposing it. And work with other local artists and creators to design items for your space that are meaningful.